Want to Get Involved???
The following is a list of ways you can help out at BDJH...
HOSPITALITY Baking, helping with the back to school teacher luncheon
SPIRIT WEAR Help with sorting, organizing, selling, etc.
TEXTBOOKS Assist in the distribution and collection of textbooks
WORKROOM Photocopying, cutting, and laminting (training offered)
LIBRARY Will call as needed
TREASURER HELP Help out the treasurer at school wide events where cashiers are needed Career Day Speaker (Date TBD)
Carnation Sales & Distribution
Community Events/Sister School FundraisingFun Food Day
Holiday Decorating & Beautification Projects
JA for a Day (6th Grade)
Operation Teddy bear
Red Ribbon Week & Youth Protection Projects
Reflections
School Store
6th Grade Party
6th Grade International Festival
7th Grade Party
8th Grade Party
---
BDJH Volunteers (VIPS)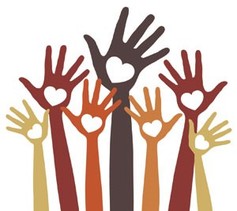 Attention All BDJH Parents
Without the help from parents like you, our school would not run smoothly.
Our Volunteers are who make our school stand above the rest!
The BDJH PTA would like to welcome you and your family to BDJH for the 2016-2017 school year. My name is Julianna Carr, and I am serving as the 4th VP – VIPS (BDJH PTA's volunteer coordinator) at Beckendorff Junior High. We will need your help throughout the year to make sure all of our programs, events, textbook distribution, library needs, spirit sales, hospitality and more have volunteers to help each committee be successful. Whether you can spend an hour at school or 20 hours…we would love to have you on board!
Our volunteer process is completely online! Katy ISD requires all volunteers to complete a volunteer form. We need this information so we know where, when and how you would like to give your time and talent. We ask that you fill out the form by September 1st.
Click here to for BDJH Volunteer Sign Up
We are so excited to work with you and thank you in advance for your help getting this school year off to a great start. Please let me know if you have any questions!
Julianna Carr
4th VP – VIPS
bdjhvips@gmail.com